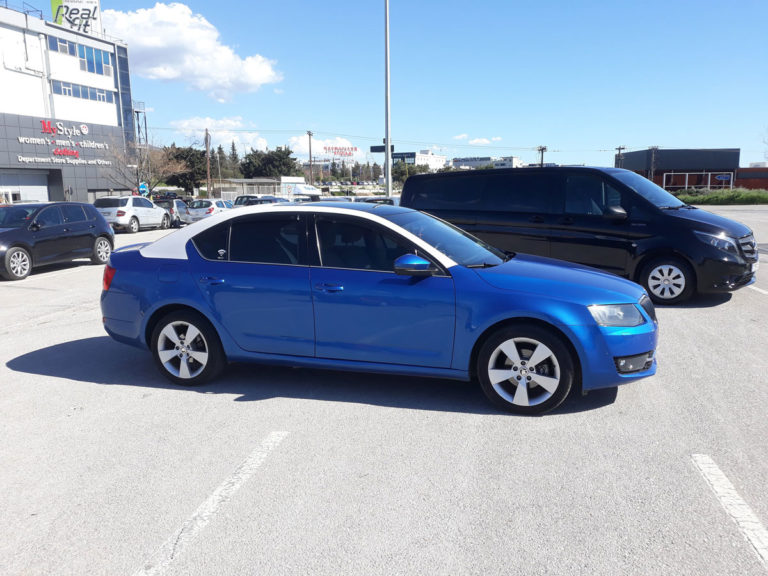 «Taxithess» provides cheap and reliable Thessaloniki Airport Transfers. We have a variety of Taxis, Van Taxis or Minibuses to serve your needs. Our transfers are private which means no waiting time for you, no worry how to get to your destination, pleasant and convinient transfers. Our vehicles are new, airconditioned, with large luggage space and with free childseats (if needed). You can use the online cost calculator or contact us to inform you about the cost of your trip. Once you book a Thessaloniki Airport Transfer with our company, you will get a copy in your email and free reminders before the transfer. On the date of your transfer, our driver will be waiting for you at the arrivals Hall of Thessaloniki Airport (Hall B) holding a sign with your name on it. We can serve any kind of private transportation from or to Thessaloniki Airport. We always do our best to serve our customers' need and as a result we have 400+ positive customers' reviews!
Frequently Asked Questions
How much does taxi transfer from Thessaloniki Airport to the Thessaloniki Center?
It costs 35 € for the 8-seater van taxi.

The price is final

. The cost is per journey and not per person. It is e.g. the cost for an 8-seater van taxi for 1 or 8 passengers.
It costs 47 € for the 12-seat van taxi and 70 € for the 18-seater van taxi.
Is the movement private?
Yes, there will be no other passengers on the vehicle.
How can I calculate the cost of my route?
We provide online cost calculator. So you can almost any destination get you informed about the cost.
How can I pay;
You pay in cash to the driver of the van taxi.